In our daily life, we spend most of our time at workplaces, restaurants, coffee shops, hospitals, shopping malls, etc.
In crowded workplace restrooms there are serious hygiene issues and toilet hygiene became a necessity.
Although many cleaning products as well as paper covers were used to fix this problem. The results are still unsuccessful and the hygiene issue is creating a snowball effect.
Moreover, when we take into consideration the waste of time, water, and labor; costs reach a very serious dimension.
Besides, even if the area seems to be clean; many of us avoid contact with the toilet seat and find solutions such as placing toilet papers all over or stand without sitting.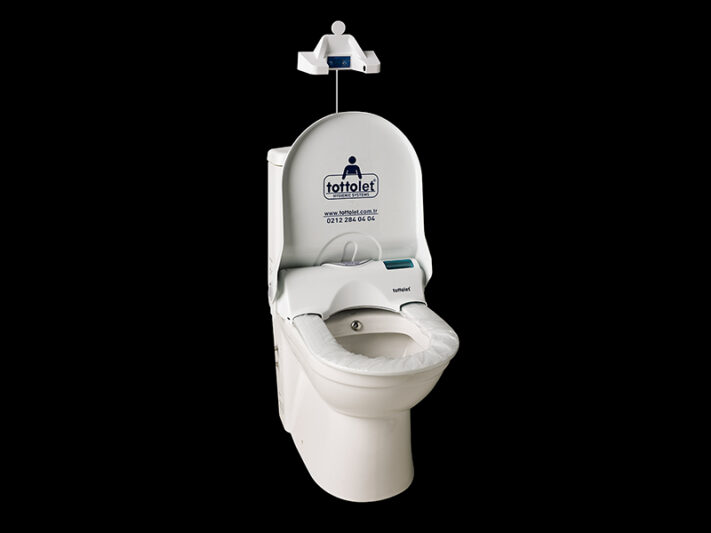 Introducing Tottolet the Automatic, Hygienic Toilet Seat Cover System