Germs are all around us. The important thing is to protect our families from the harmful ones that can cause bacterial diseases and other infections. The kitchen, living room and especially the bathroom are harboring a load of potentially harmful bacteria.
Food poisoning occurs when we eat food contaminated with harmful germs, such as Campylobacter, Salmonella or E. coli. fruit and vegetables can often contain high levels of germs that easily spread to other foods and surfaces around the kitchen, via unwashed hands and via surface contamination. Therefore, a good (kitchen) hygiene is very important. Main spots to handle are cutting surfaces, taps, doorknobs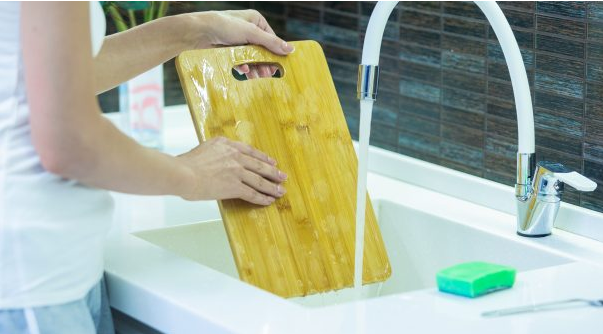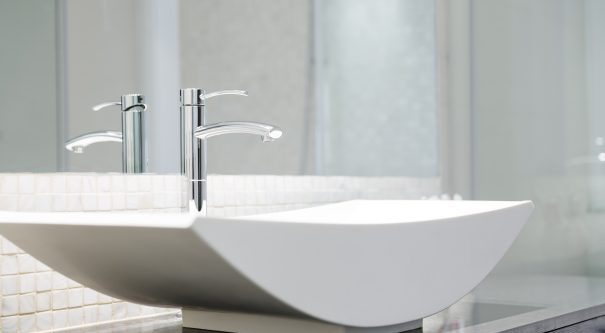 Keeping a bathroom hygienically clean is also challenging because humid warm conditions are a perfect hotbed for harmful germs. They can easily be spread, as bathroom surfaces like toilet flush knobs, tabs, etc. are touched very often by all family members.
Other hotspots you have to protect your family from can be found both at home and outside: desktop and computers at work; the small highly occupied spaces in airplanes, restaurants, movie theaters, hotels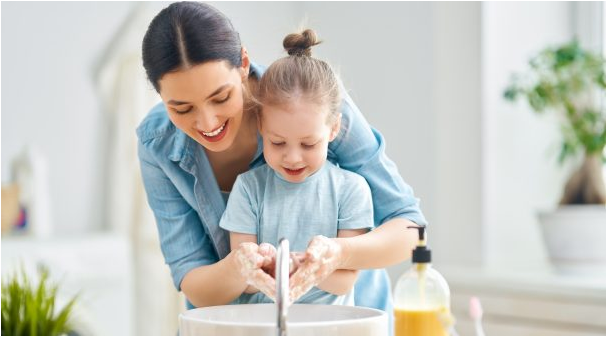 We strive to protect you against these hidden dangers. We offer you biodegradable products that are easy to use, eco-friendly and that keep you and your family safe against germs. We are committed to create a healthier, safer and cleaner world.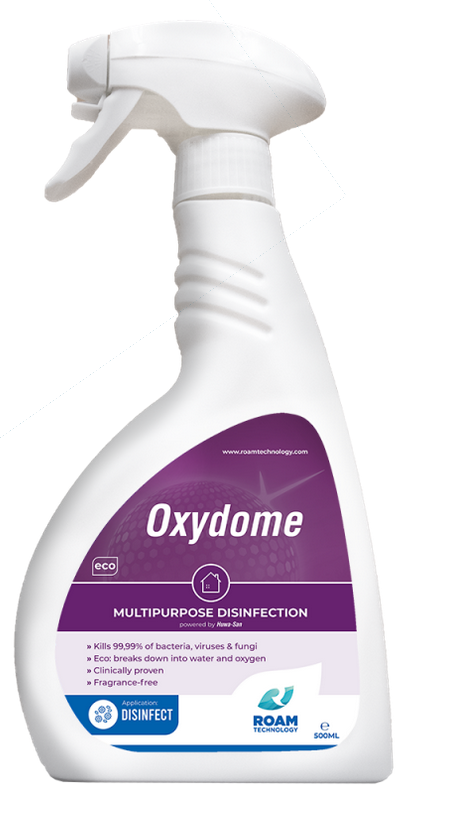 Oxydome
Keep your family and home safe and healthy with Oxydome! Oxydome is a broadly applicable surface disinfectant that breaks down into water and oxygen. Due to its unique formulation, Oxydome is highly effective against different types of disease-causing agents.
Oxydome is a very effective ready-to-use disinfectant based on hydrogen peroxide for disinfecting all kinds of surfaces. The product is easy to use and doesn't require rinsing afterwards. Oxydome meets the highest EN disinfection standards for bactericides, fungicides and virucides and is proven to be effective against the coronavirus.
Clinically proven effectiveness
Kills 99,99% of bacteria, viruses and fungi
Proven efficacy against coronaviruses (SARS-CoV-2)
No harmful by-products
Broadly applicable
Disinfection without bleach or alcohol
Ecocert certified
Biodegradable*: breaks down into water and oxygen
Fragrance-free and colourless
Kitchen : all kinds of surfaces (worktops, tables, bins, sink, fridge, cutting boards)
Bathroom: all kind of surfaces in the bathroom (toilets, sinks, showers, tiles, handles)
Children's toys, toilet trainers
Sport and fitness equipment, exercise mats
Pet supplies: cages, benches, litter boxes, animal toys